Put your home under the spotlight this spring
Home > Content Library > Put your home under the spotlight this spring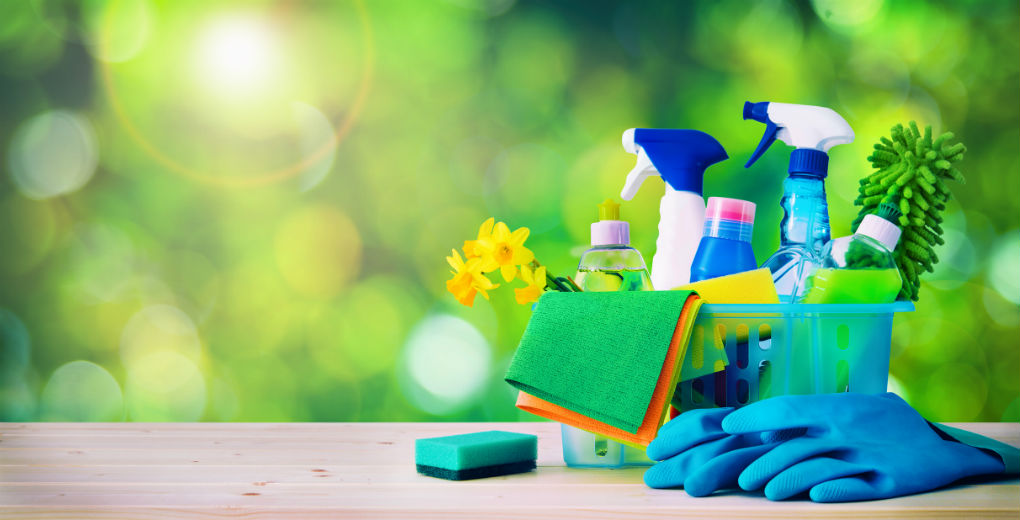 Spring is the perfect time to don your rubber gloves and get organising your home for the summer months. Here are some of our favourite tips to bear in mind during this years' big spring clean.
Declutter your contents
Get ruthless with the excess clutter in your home. Do you really need it or is it simply taking up valuable storage space? Whilst you're going through your things, you might as well take the chance to update your inventory of any collectables or valuable items in your home if required by your insurance provider.
Clean out those drains
Make sure to clear all your drains and guttering of accumulated leaves, mud, mulch and whatever else has been lurking in there over the winter months. Otherwise, it could lead to blocked pipes, bad smells and even flooding.
Scrub up white goods
As one of the most regularly used appliances in your kitchen, fridges often don't get the attention they need when it comes to cleaning which can lead to a build-up of harmful bacteria. Make sure a deep clean is part of your checklist to avoid salmonella and other diseases. If you can access the coils on the back or bottom of these, keeping these clean can improve the efficiency of the unit and help it last longer.
Uproot subsidence risk
Extreme temperatures put your home at risk of subsidence so if there's another hot summer ahead, this could spell trouble. Last year, insurance claims for subsidence rocketed due to a long-running heatwave throughout the UK. Thankfully, there are things you can do to prevent subsidence occurring, including removing all trees and shrubs which are located within 5-10 metres of your property.
Fix up your deck
If you have decking in your garden, as the weather is looking up, now's the ideal time to clean it up before the summer months. Clear the whole area of furniture and debris, brush the area down thoroughly and then power wash your decking. You can clean any remaining dirt up with soda crystals to get your decking looking sparkly clean and ready for family parties, fun-filled barbeques and lounging in the sun.
There's plenty to think about when undertaking a spring clean but as they say, with a tidy house comes a tidy mind and you'll certainly be happy once it's done.
If your home and contents have seen any major changes recently, it may be worth having a quick review of your home insurance to make sure you're still properly covered. Did you know that most UK homes are underinsured? 
We can help make sure that you don't find out you're underinsured when it comes to making a claim. To speak to one of our friendly advisors about arranging your review, call Fulwood Insurance on 01772 663703