Expert claims handling to get you back to normal quickly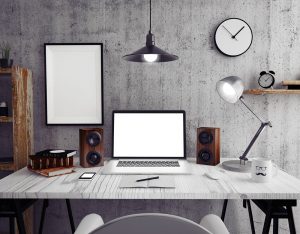 Every year, homes and businesses are affected by the disruption caused from a wide range of events including
major losses linked to fires and flooding, etc. If the worst should happen, your insurance company are likely to
appoint their own Loss Adjuster or other specialists to act on their behalf.
So we think you might need some help:
• Would you know what to do and how to prepare and negotiate a major, complex or difficult claim?
• How would you get back to normal quickly and minimise any disruption to your home or business?
• If you needed help, how would you fund the cost of obtaining professional Loss Adjusting expertise?
• Would you know how to quickly engage your own claims experts to act directly on your behalf?
Well thankfully, Fulwood Insurance has made things easier for all our clients and have teamed up with the experts at CEC Claims who provide us with a market leading Claims Consultancy for policyholders. The CEC "bronze" level
of service provides 5 hours of claims support with access to your own Chartered Loss Adjuster who will
provide remote telephone assistance. As well as the Bronze entry level of service, you may need additional
support, so with this in mind, we are able to offer enhanced levels of service as set out in the product table below.
Service Levels     Product Features                           Product Pricing                                                      *Post Loss Fee
Bronze           Up to 5 hours telephone support     £5.00                                                                        *Maximum fee 7% of settlement
Silver              Up to 10 hours technical advice     £30.00                                                                      *Maximum fee 5% of settlement
Gold               Up to 30 hours technical advice     £100.00                                                                    *Maximum fee 3% of settlement
Platinum       Unlimited technical advice             £250.00                                                                     *Maximum fee 1% of settlement
For full details please ask us for the
relevant Benefits Document
The benefits…
Immediate Response – We are always here for our clients and once we are told about your claim,
we will arrange a Loss Adjuster visit within 24 hours.
Rapid Settlement – Your Loss Adjuster will liaise with the insurance company or their Loss
Adjuster to minimise the length of your claim and any period of disruption.
Fair Outcome – Your Loss Adjuster will negotiate the best possible outcome for you under the
terms of your insurance policy.
What will your Loss Adjuster do?
Important – The level of support you choose will determine which tasks the Loss Adjuster can
undertake within the allocated hours provided by you selected product.
• Contact you within 1 hour of notification by us
• Visit you within 24 hours to discuss your claim or at a time requested by you
• Attend joint meetings with your insurer's representative to conclude any enquiries
• Provide contractor approval to make your premises safe with costs initially paid by you
• Advise you on how to mitigate your loss
• Provide guidance on any salvage arrangements
• Explain how to minimise any disruption
• Appoint specialists if needed such as engineers or contractors etc.
• Provide advice regarding alternative premises or increased cost of working
• Assist with quantification of the overall loss
• Present all evidence relating to your claim to the insurers
• Negotiate settlement with the insurer's own Loss Adjuster
• Arrange interim payments where required
• Resist any unjustified attempts by your insurers to repudiate a claim
• Offer technical advice on all aspects of your claim
In summary, the CEC Claims Consultancy Service provides market leading advice and access
to independent Chartered Loss Adjusters 24 hours per day 365 days a year. Please contact us today to
discuss your requirements. We look forward to talking with you.
office@fulwoodinsurance.co.uk
01772 663703
Fulwood Insurance Services Ltd
1st Floor Burnaby Villa
48 Watling Street
Fulwood
Preston
PR2 8BP